Product Sections







Best Sellers:
Welcome to Our Site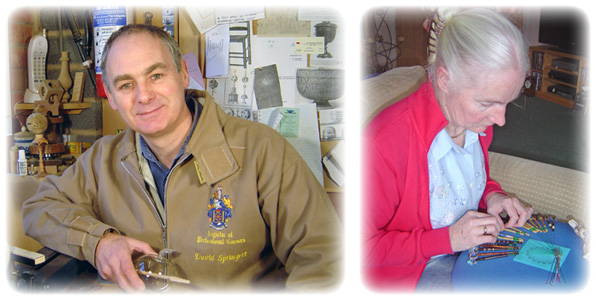 PLEASE NOTE:
Due to unforseen circumstances, deliveries will take a little longer than usual.
We apologise for the inconvenience.
CONTACT DETAILS
Our new email address is davidbspringett@gmail.com - Telephone: 01788 544691
About Us



David Springett was a leading wood turner with a difference! A professional turner since 1980, David created all his work on an ordinary lathe - his self-imposed constraint. With the love of a challenge driving him forward, David frequently searched for inspiration outside the discipline of woodturning and devised revolutionary ways of turning cubes, tetrahedrons, dodecahedrons, twisted polygons & more. His passion for geometrical shapes and creating objects turned within spheres or elliptical forms, lead to the publication of 5 books on woodturning which now grace the bookshelves of woodturners around the world. David also specialised in turning highly decorated bobbins and developed a variety of techniques making him one of the country's leading bobbin makers. David sadly passed away in April 2022.

Christine Springett started to make lace in 1977 and quickly discovered a passion for Bedfordshire lace. Her excellent teaching skills and love for the craft saw her go on to teach classes in America, Canada, Australia, Denmark and throughout the UK. In 1985 she, and her late husband David, founded "The British College of Lace" in Rugby, England teaching countless students for over 15 years. Christine is the successful author of numerous books and DVD programmes, and her patterns are known worldwide; in fact, her "Snake" pattern must now be one of the most popular patterns ever and for many children this pattern will be their introduction to lacemaking.
Christine is well known for the clear and detailed guidance in her books and DVDs giving precise pinhole by pinhole instructions to ensure success.